SALE OF INVOICES AND FACTORING – DIFFERENCES
The need to achieve a certain level of turnover or revenues (eg. from 1 million to several million per year).
SELL OF INVOICES TO MONEVIA
No requirements regarding the level of turnover.
The requirements for the minimum number of business partners covered by factoring, and/or the minimum value of turnover covered by factoring monthly.
SELL OF INVOICES TO MONEVIA
It's your decision – sell to Monevia all your invoices or just selected.
The decision about cooperation depends on the result of the verification of your liquidity, turnover and liabilities.
SELL OF INVOICES TO MONEVIA
Your financial situation doesn't affect the decision of Monevia regarding the transaction. Credibility and creditworthiness of the business partners is being assesed.
Most frequently all packages of accruals are subject to factoring and you are required to have them disposed by the time specified in the contract.
SELL OF INVOICES TO MONEVIA
No need to sign a long-term cooperation agreement. Each invoice is a separate deal.
The amount of funding depends on the amount of your turnover. Most often is 80-90% of the amounts due to you from your business partners.
SELL OF INVOICES TO MONEVIA
We fund up to 97% of the invoice value without any additional fees and commissions.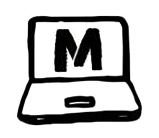 Easy registration forms and completly free platform, available 24/7