SELL OF INVOICES – FOR WHOM?
It's an excellent solution for SME, if:

they need access to financing, anytime – without unnecessary formalities and long-term cooperation agreements

they issue many or only several invoices per month, even those with small amounts
they work in the service industry or manufacturing, where payment terms are postponed, even up to 90 days

they operate in the market for a long time or just a few months, are experienced entrepreneurs or startups

they can't cooperate with other factoring companies or use credits or loans, because of low level of turnover

they search for alternative sources of financing, different than credits or loans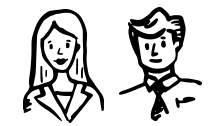 Do you have any questions? Call us!
+48 52 525 77 10